MENU
---
Privacy and Security
Privacy
Privacy is very important to us so we pass that concern over to our customers.  We are committed to protecting your privacy and will never share or sell your personal information with anyone. 
Security
We use Secure Sockets Layer (SSL) software to protect the security of online transactions. SSL is the industry standard for providing the most reliable protection of consumer information. All of your personal information is encrypted and therefore unreadable by SSL as it travels over the Internet, including your credit card number, name and address.
---
Ordering
Online Orders
In order to place your first order online, simply add the items you wish to order to your shopping cart. When you are finished, click the checkout button and proceed to complete the order. You can also create an account in order to save your card information and shipping address for a faster check out experience in the future.
Payment Methods
Credit Card
We accept each of the cards listed below.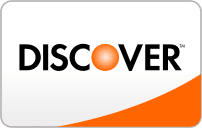 Your credit card information is 100% secure. All information included with your order is encrypted for privacy while in transit. Credit card charges will be processed and show on your credit card statement by our parent company:
19885 Detroit Rd., Suite 341
Currencies Accepted
We accept payment in US Dollars via credit card.
Managing Stored Payment Data
If you have or create an account with us, for your convenience we store information about the card so that it is available to you for subsequent purchases. If you do not wish to have this information saved for future use you can easily  remove credit cards you may have on file.  If you have only made payments via PayPal, none of the data is stored.
---
eGift Cards
Are e-gift cards refundable?
Once the eGift Card has been emailed, it is non-refundable.
What do I do if I email the eGift Card to the wrong address or it's Lost or Stolen?
Please contact us at: customerservice@treatsbetweenthesheets.com so we may assist.  As a failsafe, email the eGift Card to your personal email account and forward it to the gift recipient. 
Are there any restrictions on purchasing cards?
The eGift Card value cannot be more than $500
There are no fees and no expiration date on the eGift Cards.
How is my order delivered?
The recipient will receive an email that contains gift card information.
Limitations
You may NOT use an eGift Card to purchase other eGift Cards. eGift Cards cannot be reloaded, resold, transferred for value, or redeemed for cash, except to the extent required by law. Void if reloaded, resold, transferred for value, or redeemed for cash. Unused eGift Cards may not be transferred.
---
Shipping
Discreet Shipping
All of our packages are shipped discreetly in plain packaging.  The return address on the shipping label with have our parent company name, Fawkes Enterprises, LLC listed.  Our dba Treats Between The Sheets will not be present on any packaging.
Order Fulfillment Time
Orders are usually shipped within 1-2 business days from the day the order was completed. Orders are fulfilled Monday through Friday up to 5pm EST.  Orders are not fulfilled on Saturday and Sunday in addition to all federal holidays.  Delivery time may differ based on variables such as the chosen delivery method and your location.
Shipping Methods within the USA
All shipments, including free shipping are sent via the United States Postal Service (USPS) Priority Mail and should be received within 3-5 business days from the ship date. 2 day and next day shipping is available the UPS and FedEx.  At this time, we are not shipping outside of the United States. 
Treats Between The Sheets is not responsible for lost or stolen packages with confirmed delivery status.
The charge for shipping your order is determined by the weight and size of the products ordered and the shipping method you choose. Our automated system calculates your shipping charge and displays it for you at the time you choose your shipping method.
Shipping Options
 In the event your order is shipped in multiple shipments, we will provide status updates and tracking numbers for each order.  The cost of multiple shipments is absorbed by us.  You will only pay a single shipping charge as quoted upon checkout.
Overnight and Second-Day Shipping
When calculating time frames for 2 day and next day delivery, be aware that orders are packed and shipped Monday through Friday and not on Saturday and Sunday.  2 day and next day shipping orders placed before noon Eastern Time, Monday through Friday, will usually ship that same day. Orders placed after noon will ship the next business day.  2 day and next day shipping orders placed after noon on Friday will ship on Monday (or the next business day). 
Examples:
Overnight: If your order is placed at 2 pm ET on Friday with overnight shipping, it will be shipped Monday, and will usually arrive on Tuesday.
Second-Day: If your order is placed at 2 pm ET on Friday with second-day shipping, it will be shipped Monday, and will usually arrive on Wednesday.
We cannot guarantee shipping times when carriers fall behind.
Shipping Exclusions
We do not ship to prisons, schools, or churches and reserve the right not to ship packages to certain addresses.  In the event this occurs, a full refund will be provided.  If you believe your address is unintentionally aligned with the above, please contact us at: customerservice@treatsbetweenthesheets.com
Undeliverable Packages
If your order is returned as undeliverable due to an incorrect address, missing apartment number, nobody available to receive a parcel, etc., we will notify you by email.
If the delivery problem is determined to be due to an error on our part or of the delivery carrier, we will replace the order or refund all charges, at your choice.
---
Returns
Defective Products
If you have received a defective item, please contact at: customerservice@treatsbetweenthesheets.com so we expedite a submission of replacement through the manufacturer warranty. Also, you can deal directly with the manufacturer and submit a request for replacement.
Incorrect Item Shipped
If an incorrect item shipped to you,  please contact at: customerservice@treatsbetweenthesheets.com so we can correct the error. Before sending any item back to us within 60 days of purchase to start the exchange process, please obtain a return authorization number (RA#) first.
Incorrect Product Ordered
To protect the health of our employees and customers, we cannot exchange toys or intimate apparel (such as lingerie, thongs, massagers, etc.) It is the responsibility of the customer to ensure that they are ordering the correct product.
Change of Mind
All sales are final. Items purchased, once the shipping box has been opened, may not be returned or exchanged.
Store Credit
All store credit expires after 1 year of no purchase activity.
---
Canceling an Order
If you need to cancel an order, please makes us aware as soon as possible.  We can be reached at: customerservice@treatsbetweenthesheets.com or call us directly at 800-440-8281(TBTS).  Depending where you order is in the process of being fulfilled and shipped we may be able to stop it from being shipped and provide a refund.  Once an order has been processed, we are unable to make any additions, changes, quantity adjustments or stop it from being shipped.
If you changed your mind before the order is delivered and no longer wish to receive the product, please mark the UNOPENED box with "Return to Sender" and send it back to us. Once we receive the order back, we will credit your account for the cost of the product minus a 20% restocking fee. You will not receive credit for the shipping fee.
If you have any additional questions or concerns about an order, please contact us via email at: customerservice@treatsbetweenthesheets.com.  You can send an email 24 hours a day, 7 days a week. We will respond to your email within 24-48 hours of receipt.
Also, we can be reached by calling us directly at 844-440-8287(TBTS). 
We are available by phone from 9am - 5pm EST Monday through Friday.  We are not available Saturdays and Sundays or federal holidays.

---
Email List
Our Email List
Email subscribers receive exclusive special offers, savings, promotions and news. We NEVER share, sell or rent our mailing lists.
Unsubscribing from Email Lists
You can unsubscribe by clicking on the unsubscribe link located at the top and bottom of each promotional email.
You will receive a final email confirming that your address has been removed from our lists. Please allow up to 48 hours for this to take effect. You may receive one or two promotional emails between the time you request to be removed from a list and the time that we are able to physically remove you from our database. We thank you for your patience.
To ensure that you are getting order confirmation emails, customer service replies and the emails that you subscribe to, be sure to add us to your address book. Some internet providers have spam filters which will inadvertently block email unless the sender is in your address book. To ensure that our special offers and information get to you, please add us to your address book.
---
Terms of Use
Must be 18 years of age or older.
I understand that the products I am purchasing / viewing may be sexually explicit.
It is legal for me to possess / view sexually explicit material where I live.
I believe that the products I am purchasing / viewing now, or may order / view in the future, are within the community standards of the area where I live.
I will not allow minors to have access / view the products and materials I purchase.